---
iYOUR SUPPORT IS NEEDED!
It is especially difficult now, since we are unable to hold our fund raising events, receive donations at support group meetings or from counseling. This is a very stress filled time for everyone. If you are able to donate, we would greatly appreciate it, but we truly understand if you are not able to.
CHANGE IN UPCOMING EVENTS.
If an effort to reduce the community wide transmission of COVID-19, HOPE has made the decision to postpone the Dine for HOPE at Delmonico's and the Golf Tournament of HOPE.  Once these two events are rescheduled we will post the NEW DATES to our Website Facebook, and Newsletter.
Welcome to HOPE
HOPE for Bereaved understands that when someone close to you dies, it changes your life. Those suffering from grief need the support of others who share that experience.
View Images From Our 2019 HOPE Celebration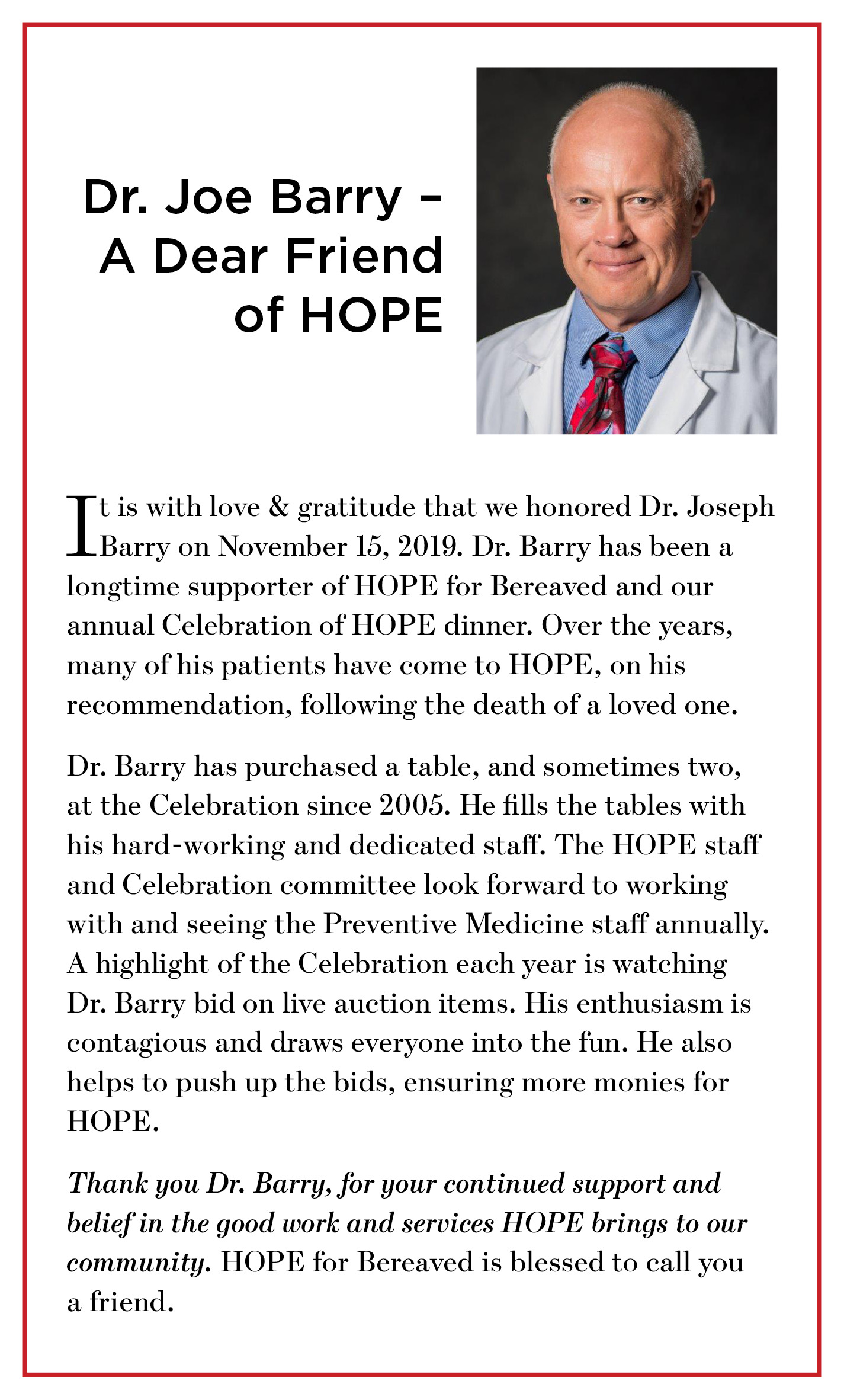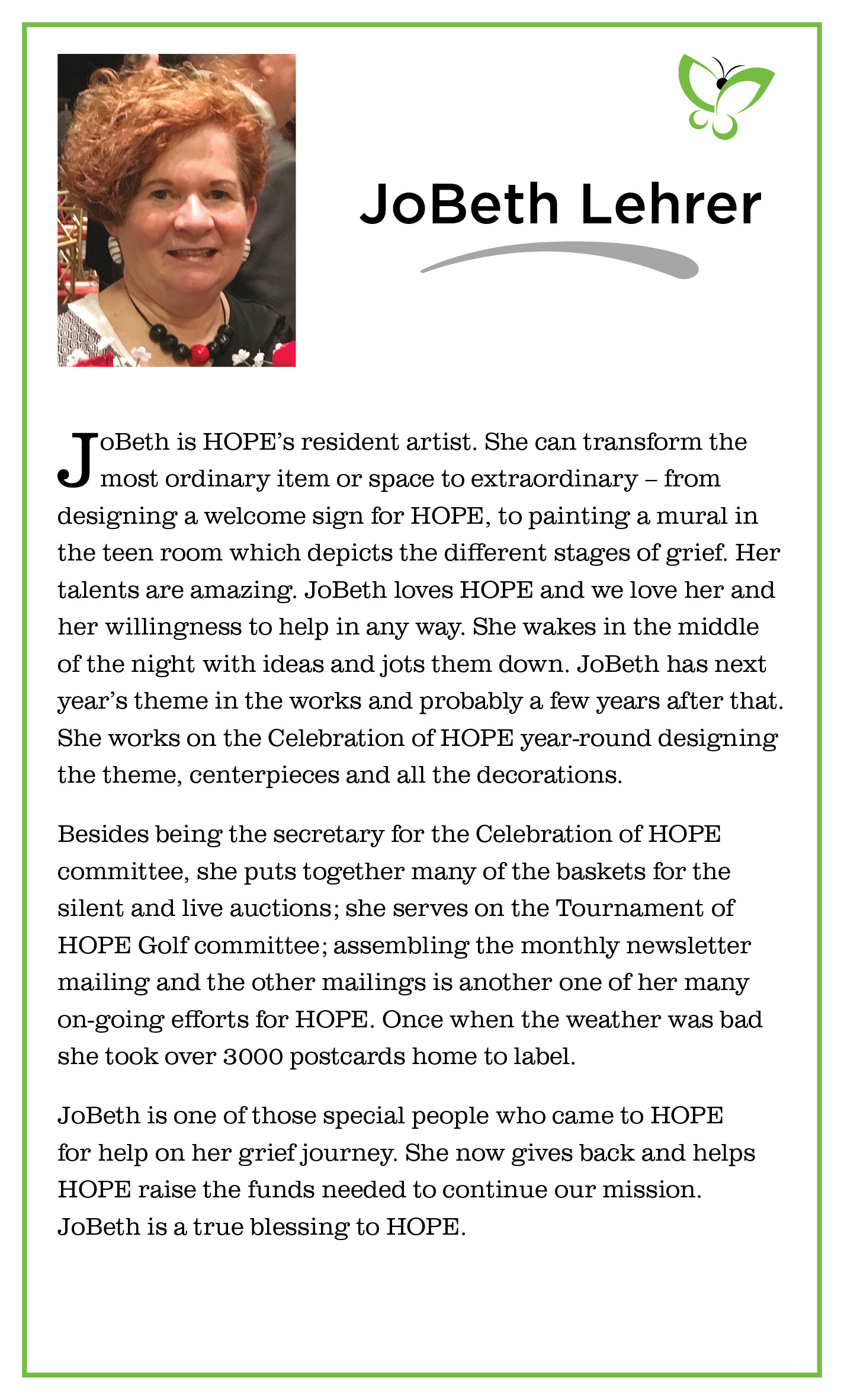 ---